April 28-29, 2023
USC Pastides Alumni Center
900 Senate Street
Columbia, SC  29201
Trouble registering?  Contact grcregistrar@att.net
EXPERIENCE ENERGY: CONFERENCE AGENDA
FRIDAY,  APRIL 28th
11:45am     Council of Governors Luncheon
Blue Marlin Restaurant, Vista Room
1200 Lincoln Street
Columbia, SC  29201
(803) 799-3838
11:45am  Fellowship, 12:30pm  Meal
2:00-4:00pm     Community Service Projects
Details TBA
6:00-8:30pm     Party on the Patio… Let the Good Times Roll (bar closes at 8:00pm)
Enjoy, food, beverages and socializing.
USC Pastides Alumni Center
900 Senate Street
Columbia, SC  29201
SATURDAY, APRIL 29th 
All meetings and meals at USC Pastides Alumni Center. Building opens at 7:00am.
8:00am   Light Breakfast in Pre-function Area
Choose from assorted muffins, assorted Danishes, fresh cut fruit, coffee, various juices and beverages. Ballroom open for seating.
8:30am  General Session, Ballroom
Informative speakers, interesting topics.  Details and speaker bios to follow.
10:00-10:15am  Break
12:00pm  Lunch
12:45pm  Keynote Speaker
1:30pm  Free Time See Free Time Section
6:00pm  Evening Reception in Pre-Function Area
7:00pm  Ballroom Opens
7:15pm  Buffet Opens
Dinner, Announcements, Keynote Speaker, District Governor Remarks
House of Friendship located in the three rooms directly off the lobby by the main entrance, will be open at all times.
Friday dress, casual
Saturday dress, business casual
Saturday evening, business casual but jacket and tie preferred
EXPERIENCE COMFORT: Accommodations
Hilton Columbia Center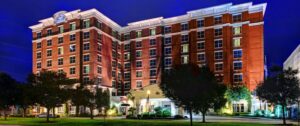 924 Senate Street
Columbia, SC 29201
(803) 744-7800
CLICK HERE to reserve a hotel room. DO NOT call the Hilton (800) Reservation System to make your reservation. Reservations must be made with the hotel directly, using the link provided. For SPECIAL ACCOMMODATIONS, contact April Joplin at apriljoplin@comporium.net.
Hilton Columbia Center is conveniently located in the Congaree Vista section of Columbia, at the very heart of the city's financial, entertainment, and historic district.  The hotel is on the National Historic Register and offers gracious lodging with all the amenities.  Ruth's Chris Steakhouse, which serves American food, is located on-site.  Guests may dine in, enjoy the bar/lounge, or call down for room service.  24 hour snack shop, outdoor saltwater pool, and 24 hour fitness center. Rated 4 ½ stars on Tripadvisor and 8.7 "Excellent" by Booking.com.
Hilton Columbia Center is located immediately next to the USC Pastides Alumni Center where conference meetings and meals will take place.
Parking is at the Park City Garage, 1007 Park Street.  The parking garage is located on the street directly behind the hotel and has direct access to both the Hilton and the USC Pastides Alumni Center.  Rates for hotel guests are $16 for self-parking, or $24 for valet parking.  Special tickets are issued to guests at time of check in and guests are given unlimited in/out privileges at the garage.
Hilton Columbia Center is within walking distance to the finest restaurants and nightclubs in Columbia.  Destination spots such as the SC State House, Museum of Fine Arts, Columbia Marionette Theater, the Riverwalk, EdVenture, Meeting Street Artisan Market, Columbia State Museum, and the USC Horseshoe are all within roughly a mile of the hotel.  Shopping and unique adventures such as Escapology Escape Rooms are nearby in the Vista or easily reached by various transportation options (See Parking and Transportation information on this page).
---
EXPERIENCE SERVICE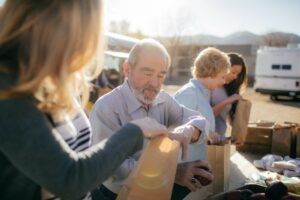 Rotary E-Club of the Carolinas is proud to be a part of the District 7750 All Club Conference in Columbia.  We will be offering group volunteer projects on Friday afternoon, April 28.  The approximate time commitment is 2:00-4:00PM.  Projects are in the process of being confirmed now and will be announced soon.
If you would like to Experience Rotary through Experiencing Service, please indicate by checking yes on the registration form so that we may plan effectively.  You will have the opportunity to confirm your participation over the next month as we share more information.
We hope that you will join us to Experience Service together.
PET PHOTO SLIDE SHOW

Any time a Rotarian wants to share a triumph or needs a little boost, their pet is there to offer unconditional love and support. Pets know that their humans are the smartest, most talented, and super people on the planet. They love being with us and can't wait for us to get home to play and tell them all about our day.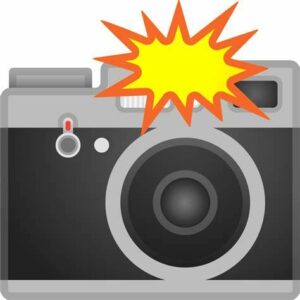 Send a photo of your pet(s) and we will have a special slideshow at the All Club Conference celebrating their unique place in our lives. Be sure to send a description with each picture which includes the pet's name, your name, and your Rotary club. Pictures will show the pet's name with your surname and the Rotary club they "belong" to.
Email photos to either District Governor Joyce Morin at jmorin@comporium.net or District Administrator Faith Line at
faline57@charter.net.
---
HONORING ROTARY PETS SERVICE PROJECT
You are invited to bring needed items for shelter animals to the All Club Conference. They will be donated in Rotary District 7750's name to the McCormick Humane Society. Items requested are as follows:
Dog list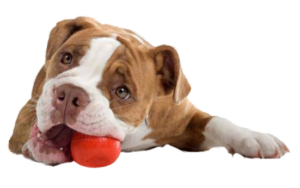 1. Dry Food (ONLY Purina or Pedigree Adult)
2. Treats (Milk Bones)
3. Joint supplements
4. Leashes – Not Retractable
5. Odoban Disinfectant
6. Kong toys and Kong bones
7. Bleach
8. Laundry detergent
Cat List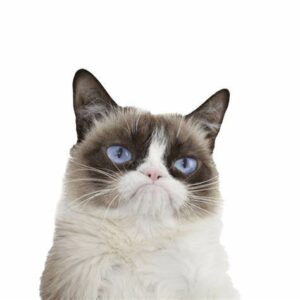 1. Clumping litter- unscented
2. Dry adult cat food- any brand
These next foods must be brand specific:
3. Iams Healthy Kitten- dry
4. Purina Kitten Chow- dry
5. Friskees Pate- canned
6. Fancy Feast Kitten- canned
7. Bleach
8. Paper towels
If preferred, checks may be made payable to "McCormick Humane Society" with "Rotary District 7750" written on the memo line. A donation box will be located at the Registration Table in the lobby of the USC Pastides Alumni Center if you wish to contribute.
Project Contact: 
Julia Larson
(530) 902-0266
Docjulia99@gmail.com
EXPERIENCE FUN: ACC Columbia Free Time Adventures
For a more complete list of fun and interesting ways to spend your free time in Columbia go to ExperienceColumbia.com, click on Visitor Information, then click on Visitor Guide, then click on Digital Visitor Guide. All tickets to be purchased directly from destination venue.
A few interesting places to visit nearby:
COLUMBIA MUSEUM OF ART                                                       0.8 mile
1515 Main Street, Columbia
Featured Exhibition: Our Own Work, Our Own Way, Ascendant Women Artists
Friday, Saturday, Sunday 10:00am – 5:00pm
Tickets $20 per person
COLUMBIA STATE MUSEUM                                                         0.9 mile
301 Gervais Street, Columbia
Friday, Saturday 9:00am – 5:00pm
Sunday 12:00 – 5:00pm
A state-of-the-art facility featuring four floors of permanent and changing exhibits, a digital dome planetarium, 4D interactive theater and observatory. Handicap, Special Needs and Health Sensitive Guest Access.
Tickets
General Admission….Adult $8.95….Senior (ages 62+) $7.95….Children (ages 3–12) $6.95 Includes entry to 4 floors of permanent and changing exhibits.
With One Show Add-On….Adult $13.95….Senior (ages 62+) $12.95….Children (ages 3-12) $11.95
Includes general admission + ONE planetarium or 4D.
With Two Show Add-on….Adult $16.95….Senior (ages 62+) $15.95….Children (ages 3-12) $14.95
Includes general admission + TWO planetarium and/or 4D shows.
RIVERWALK
Located near the hotel. See maps. Free.
The Columbia River Walk is primarily on eight foot concrete walkways or boardwalk paths along the pristine Congaree River. Beautiful vistas and working history – it goes right through the 122 year old lock which still controls the flow of the river. View natural wonders, wildlife habitats, and man-made excellence. Plenty of benches, drinking fountains, rest rooms, and parking. Suitable for wheelchairs and strollers. Trail rating 1A/5K/10K.
MEETING STREET ARTISAN MARKET                                      1.3 miles
425 Meeting Street, Columbia
Saturday 11:00am – 3:00pm
Guests not attending the morning general session of the conference with their Rotarians will find this interesting. Artists, crafters, performers, food growers, bakers, and makers of various fun stuff are under the pavilion at Interactive Art Park. Walkable and on bus route. Kid friendly.
RIVERBANKS ZOO AND GARDEN                                               3.3 miles
500 Wildlife Parkway, Columbia
Friday, Saturday, Sunday 9:00am – 5:00pm
Tickets
Adults (ages 13-61) $21.99 + tax….Children (ages 2-12) $18.99 + tax….Children under two free…. Seniors (ages 62+) $19.99 + tax………Parking $5
EdVenture                                                                                          0.8 mile
211 Gervais Street, Columbia
Friday, Saturday 9:00am – 5:00pm
Sunday 12:00 – 5:00pm
Tickets
Children and Adults $13….Children under two free
COLUMBIA MARIONETTE THEATER                                         1.3 miles
401 Laurel Street, Columbia
Showing "Aladdin" on Saturday only
Shows at 11:00am – 12:00pm or 3:00 – 4:00pm
Tickets may not be purchased in advance but there are 200 seats and shows rarely sell out.
General Admission $7 per person
Kids under two free; Seniors $6
ESCAPOLOGY ESCAPE ROOMS                                                   0.4 mile
717 Lady Street, Suite D, Columbia
Escapology is the world's fastest growing escape-the-room franchise. It is a high adrenaline escape game where players are "locked" inside a themed room and must complete their mission before time runs out. During the 60-minute experience players are immersed into a real-life adventure where they must find hidden clues, crack codes, solve challenging puzzles and escape!
Play is monitored at all times by a gamemaster in the control room.
This is a popular activity with corporations who see it as a team building exercise while offering employees a fun experience. There are a variety of game scenarios to choose from. Reserve your time slot and pay in advance.
Tickets range from $35 to $40 per person depending on the game.
SOUTH CAROLINA STATE HOUSE                                               0.5 mile
1100 Gervais Street, Columbia
Friday 9:00am – 5:00pm….Gift shop open 9:00am – 4:30pm
You can take a self-guided tour of the State House grounds by picking up a brochure at the Columbia Regional Visitors Center. Free guided and self-guided tours of the State House are available Monday through Friday. Call (803) 734-2430 to make your reservation for groups of more than 10 people. Be sure to see the African American History Monument which tells an uplifting story of black South Carolinians from 1619 to the present day.
USC vs AUBURN BASEBALL                                                           1.4 miles
Founders Park
1318 Hayward Street, Columbia
Sunday 12:00 noon
Tickets range from $31 to $4591 (!!!!!) per person
Purchase tickets via Ticketmaster on the University of South Carolina website.
MUSIC AND AFTER HOURS
From the EXPERIENCE COLUMBIA website….
Talk about varied. Whether you're into live music, lively bars or a quiet corner, you'll find a rollicking good time after dark in Columbia.
Few places showcase Columbia's live music scene better than downtown, where a stroll of just a few blocks puts you within easy striking distance of acoustically-blessed, state-of-the-art venues that have welcomed artists including Bela Fleck, Pearl Jam, Bruno Mars, Bob Dylan, Jason Isbel, Widespread Panic, Luke Bryan and Flavor Flav. The largest is Colonial Life Arena….other, more intimate venues – the Koger Center, Tin Roof, The Senate, Bill's Pickin' Parlor, and Township Auditorium ensure a variety of experiences…
"There's a lot of great energy stoking Columbia's music scene right now," says Trae Judy, who owns Music Farm. "Downtown is dynamic and the variety of venues makes it easy to find. If you'd rather let your ears guide you, consider a post-dinner stroll along Gervais Street in the Vista, Main Street downtown, through Five Points…where pubs, bars, and restaurants…bring everything from country blues to rock, jazz and bluegrass to their guests."
Beyond live music, you'll also find quiet wine bars and coffeehouses – don't miss Lula Drake Wine Parlor or Nonnah's – trendy cocktail lounges like Motor Supply and Bourbon; Nickelodeon, the city's arthouse theater, as well as a host of lively nightclubs and outdoor cafes throughout the city.
All are ready for partying after our Friday evening gathering on the patio and Saturday night's banquet at the USC Alumni Center!
EXPERIENCE CONVENIENCE: ACC Columbia Parking and Transportation

Park Street Garage 
1007 Park Street
Columbia, SC  29201
The City of Columbia Park Street Garage…connects to both the Hilton and Alumni Center.              
Monday – Sunday, all day
Prices
30 Minutes $ 1.00
1 Hour $ 2.00
Additional Hour $ 1.00
24 Hours $10.00
Disabled spots
Height restrictions: 8'2"
Electric Car Charging
Pay on exit, cash or cards
Entrances to the garage are located on both Park and Pendleton Streets.
SEE HOTEL INFORMATION FOR SPECIAL RATES, VALET, AND IN/OUT PRIVILEGES
Walking: many areas of interest and restaurants are within easy walking distance of our venue.
Driving: Columbia is very easy to navigate as it was planned on a grid system. Maps will be available. Some destinations such as the zoo have ample parking but others rely on more limited street spaces.
LYFT
UBER
Taxis, although they appear to get mixed reviews.
Soda Cap Connector: bus
This fun and festive service connects many popular downtown Columbia destinations including West Columbia, Cayce, the Main Street District, The Vista, Five Points, as well as Segra Park, Alan & Benedict Colleges and the University of South Carolina. Service operates every 30 minutes seven days a week. Look for a soda cap type sign to board this service.
Metered Parking throughout the City:
METER RATES:
4 minutes: $0.05
8 minutes: $0.10
20 minutes: $0.25
Maximum time is dependent on the color of the meter:
• Blue meters, 5 – 10 hours
• Green meters, 2 hours
• Silver meters, 1 hour
• Red meters, 30 minutes
Accepted forms of payment: Passport app, coins, City of Columbia parking smart cards, City of Columbia parking tokens